My clients find me when they come to one conclusion:
they cannot continue on the path they are on.
I know because I have been there myself. It's hard knowing you are here to make a difference in the lives of others, but cannot seem to create what you know on the inside to be true. It can be hard to share your gifts + talents when you don't know HOW to actually do that in a way that feels amazing AND brings in the sustainability your need.
A few years ago I came to the conclusion that something had to change + change now! My jewelry design business boomed leaving me stressed out, burned out and missing my family. I was ready to just walk away from it all and move to Belize.
But spirit had another plan for me. I began mentoring other creative, heart-centered, solo-entrepreneurs on how to use their own intuition as a savvy business tool.  Then we simplified + streamlined their business to fully support all of who they were.
And the results were amazing.
My work comes from a desire and passion to help soul-centered entrepreneurs like you align their business with who they are… to manifest the life they REALLY want while serving the world in a more powerful way.
I understand what it is like to be a woman and a business owner — trying to juggle all of the jobs, tasks, demands, joys and tears that comes with running your own business with the focus of creating an awesome life.
My passion is providing the insight, tools and unique support to entrepreneurs like you. To help you create the profitable + soul satisfying business that YOU love…and still be home in time for your life.
Have you invested in a coaching, training, or any program
only to not get the results you were hoping for?
I have…and I know how disappointing it feels.
When I started my coaching practice in 2015, I wanted to hit the ground running. I decided to invest in my education as a coach by signing up for a year long program with a high-ticket coach.
The whole premise was to create a conscious business and get clients. My coach gave me so much information and so many awesome tools to use, it was wonderful. But… I found myself making up answers because I really didn't know some of the things he was asking like: who is your audience, where do they hang out, what is the result they want, what are you really here to offer.
At the end of the first year, I had NOT made back my investment was completely bummed out.
Then a friend who I had done this program with asked if we should work together. I thought, "awesome," so we signed up for a second year. Maybe more time in a program will yield the the results I was looking for. I applied the tools and information as my coaches suggested… I pushed myself to create something to offer and sell. I started making a bit of money and had some clients but something was still missing.
I wasn't happy or satisfied at all.
My clients were not getting the results they wanted and my group program just fell apart. I was devastated and actually thought about throwing in the towel.
So, I went back to the basics and got clear on:
What do I really want? 
Who am I?
What are my unique qualities + abilities?
What am I here to teach or do for others?
Being clear on who I am and how I'm unique is not only enlightening, but this was the missing ingredient to all of the strategies I tried to force in my marketing and my business.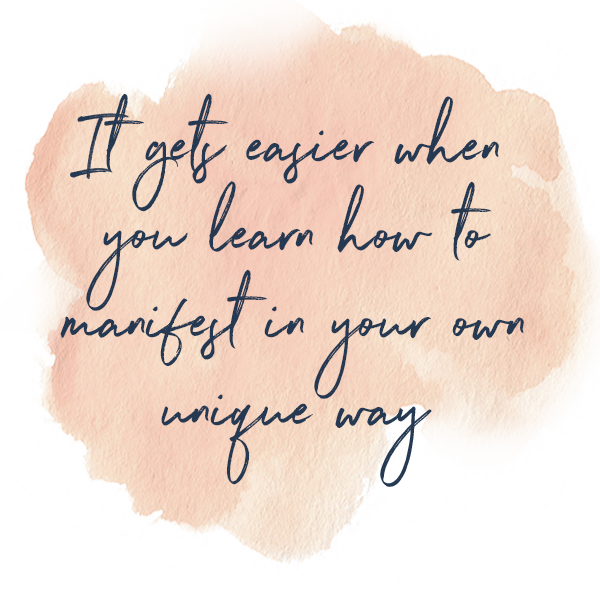 As entrepreneurs, we often get so caught up in the daily grind of doing business. We end up not having time to work on developing our business or ourselves which is essential to grow and make a bigger impact.
What do you think you could accomplish in 90 days if you knew who you really are, how you worked, and what you really needed to create the success you really want? What if you had access to a mentor who would guide you through this part of your journey, helping you get clear on your next steps and keep you focused so you can get done what you know you need to do for your business?
I offer a selection of mentorship options ranging from a one-off clarity session to 6-12 months of intensive coaching. Let's connect to see which options is best for you!
Are you ready?