Yay! I'm so excited that you are pulled to work with me!  
There are a variety of ways to discover + learn more about who you are, how you work + what you are really here to do. I offer a selection of mentorship options ranging from a one-off clarity session to 6-12 months of intensive coaching. Let's connect to see which options is best for you!
Are you ready?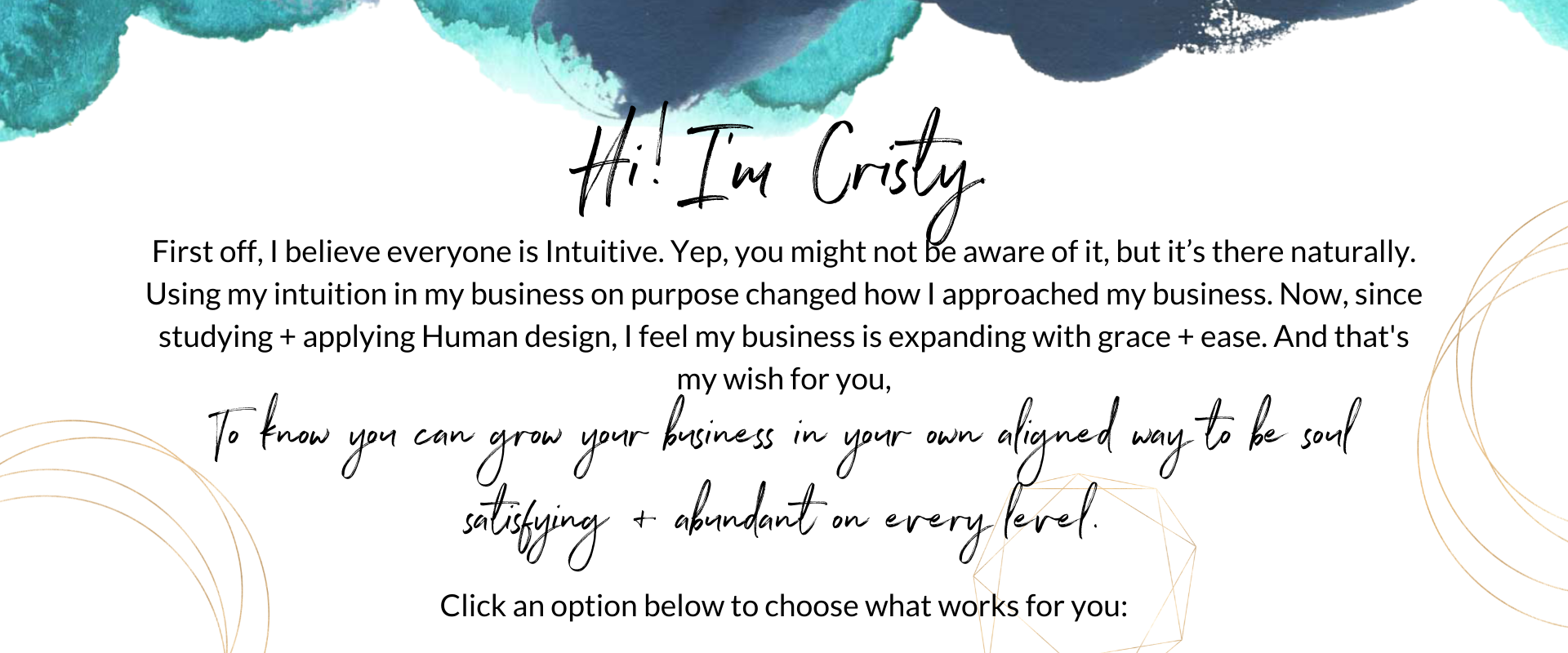 It gets easier when you learn how to manifest in your own unique way.
Ways you can work with me
In this FREE 30 min. discovery session, we'll chat about where you are, what it is you really want, and get a clear plan on the next steps to get you moving forward..
Ever wonder why sometimes you can think of something and it shows up for you like magic almost while other times you feel like you have to push to make anything happen?
We all have a way of manifesting what ew want that feels natural to us, even if we get in our own way…but what do we do if we can't seem to manifest anything we want?
In this class we will take a closer look to how you are wired to manifest what you really want, how to know when you're out of sync + how to get rolling again.
Intuition in Your Human Design Chart
We are all wired to receive intuitive insights…sometimes we just have to know where it's coming from. In this 60 min session, we will go over your Human Design chart + where intuitive ability actually shows up in your chart. Proof that you ARE intuitive, and what to look for to make it a practice.
Your Unique Human Design Session (Foundation)
We are all designed to flow through life with Grace + ease. No, really. We are ALL unique. We are all intuitive. So, why do you feel so stuck, frustrated, maybe even overwhelmed by everything that NOT happening in your life?
I have discovered that this is a sign of being out of alignment with your True Self. That part of you who came into this life to achieve certain things and maybe learn certain lessons.
So, let's look at who you truly are, how you are wired + what you are here to do, shall we?