"When Mama's not happy, then NOBODY is happy" 
I find it is true for all of us who have a family,  so how do we get Mama happy, family happy, and your bank account happy?  Well, I have created a 6 month innovative program that supports ALL your facets of self:  Family + Business + Intuition + Creativity + Healing + Core Self.  Wanna know the secret ingredient?  It is your Spiritual Purpose translated into a practical life purpose that we integrate into your daily life to tie everything together.  It is truly transformational, and easier than you think!
Imagine:  more me time + more money + more energy + more family time + actually making a difference with your business!
This 6 month-action oriented circle you will help you:
Know where to put your energy to get the best results from your business efforts…so you can spend more time with your family
Really love what you do and seeing that you really are making an impact on the world as only you can
Know how to tackle difficult situations by connecting & trusting your invaluable insight
Access your creativity to move mountains that is easy for you and gets quick results
How to price your product or service so your audience will buy it… while also valuing your time and effort.
How to juggle your Mom duties + streamline business and not break a sweat
Have a game plan in doable steps that is customized to how YOU work best…so you are NOT just spinning your wheels!
AND easily make the income to give you the freedom, family time, and flexibility to live your life on YOUR terms.
Who is this program for?
This group is for family-focused entrepreneurs like Mom + Entrepreneurs who want to keep family as top priority, usually in various stages of mommy-ness:  future moms, moms with kids at home, or moms with kids out of the nest.  She is ready to actively live her life purpose and integrate it into her business to create a thriving lifestyle business that keeps family first. She cares about supporting her family, her health, and personal well-being while exploring her own spirituality.  Are you ready to take action into your own hands?  Together we will create a plan, and I will walk you through to the other side.
What is asked of you:  All you have to do is show up, do the work, and take responsibility for your own break downs & break through (yes, it will probably happen and you will be so excited to come through the other side of it, promise!).
In the end, "if it is meant to be, it is up to me" and I cannot do the work for you.  It would be out of alignment with you, and who wants that!
So, If your family is NOT your priority in life, then I am NOT the mentor for you.  I work with family-focused, soul centered mompreneurs who want it all; Happy family life, successful business life & healthy personal life….and you can have it all.  Let's show our kids how it is done!!!
Happy Mom, Happy Family, Happy Bank Account!
Join Us!
Fill out this form to get started and next steps!
Who am I?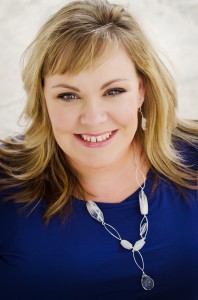 I'm Cristy Nix and a working mom just like you living my Practical life purpose as an action oriented + highly Intuitive Business + Family Lifestyle Mentor.  As the Author of 2 books, Baby-Sync & Mommy-Sense , you can find me speaking and coaching around the topics of: work/life balance, building your family lifestyle, Making Mompreneurs, and boosting your income with your talents & gifts.  In my workshops and classes I teach a range of intuitive topics such as conscious parenting, knowing your Life Purpose, getting clear on your gifts and talents,  and putting your business in alignment with your heart.  I hope I can inspire you to be your best self and would love for you to join the community of purpose-full Mompreneurs!  Here's to the Working Mamas, showing our kids how it's done!
With this coaching circle you will come away each month with inspiring income ideas and practical actions you can do right now to bring in that income you want that is: family friendly, time flexible, fulfilling, and makes you feel successful and happier.
Remember:   "When Mama isn't Happy, then NOBODY is happy!"
and your purpose is to be happy. period.