Hey, Got a question?
How well do you feel your business is flowing right now?
As an Intuitive Alignment Coach, I feel we forget a simple truth that all of us entrepreneurs know:
You ARE our business. 
When we feel the need to keep pushing to "make things happen", it's actually repelling our ideal aligned audience to run in the other direction.  Without realizing it, we are sabotaging our whole reason for being in business to begin with:
to be who we really are + how we are innately designed to help others.
By not being our true self in our business, we can negatively affect our relationships including our money, family, and even our health.
It's time to find your own unique strategy to feel the freedom + satisfaction of a job well done.
It's all part of our business journey, and I'm here to help you
get clear, get inspired, + get focused again.
So, if you feel pulled to chat with me, please do me a favor + fill out the form below.
It will help us have a more to-the-point conversation so you can get moving in YOUR right direction.
 Click here to tell me more about you!
 Once I receive your response, I'll send you a link to grab a spot on my calendar.
 Chat soon!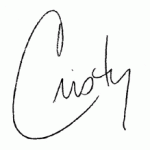 Join the conversation on Facebook to learn more about how you're wired to be effortlessly successful: