Tired of self sabotaging your business success?
It can really put a damper on you getting more clients, especially connecting with the ones you really want to work with + who need to work with YOU.
I often ask my clients this question…who is running your business?  Is it your gifts + talents, those things you are naturally good at + you would do for free?
Or is it your gremlins, that are keeping you small, self sabotaging, + not taking risks on your brilliant ideas?
So, who is it?  Your gifts or your gremlins?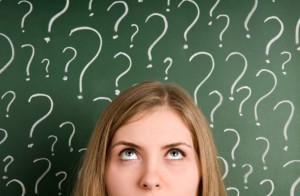 How can you tell?
If your gifts are running the show, you tend to:
trust your instincts
take action
are aware of what you are being pulled to do
know what is really yours to do, and what you need someone else to do
Feel brilliant + inspired
BUT if your gremlins are sabotaging you, then you tend to:
ignore your instincts
sit on your hands + do nothing
force or push yourself to do something you are NOT pulled to do
try to do everything by yourself
feel disconnected + disengaged
Feel familiar?  We have all been there.
So, why are you listening to your gremlins?  They are keeping you playing small, stuck, overwhelmed, and all stressed out.  Their purpose is to keep you status quo, and NOT grow.  Plus, they don't play nice with your instincts, and will tell you they are wrong!
How do you shift from listening to the Gremlins to trusting the gifts?
Know what your gremlins really mean
Know how to leverage your gremlins to your advantage
learn how to take action + know your next steps with confidence
This is what I will be covering in detail in my next call ~ Here are the details + how to grab your seat:
Details:  Thursday, November 20th, 2014
Time: 10am CST, 11am EST, 8am PST
Location:  From the comfort of your own phone
YES! There will be a recording sent out, so grab your spot to make sure you get this great information that will help you change how you do business!
Grab your spot here:
Comments
comments